We smooth your way to success
Hamburg Messe und Congress GmbH is a capable partner. We have held an enormous number of trade fairs and exhibitions worldwide, in successful cooperation with major national and international organisers.
We can show you an extract from some of our past events, with opinions from international organisers, and with photos of a range of events.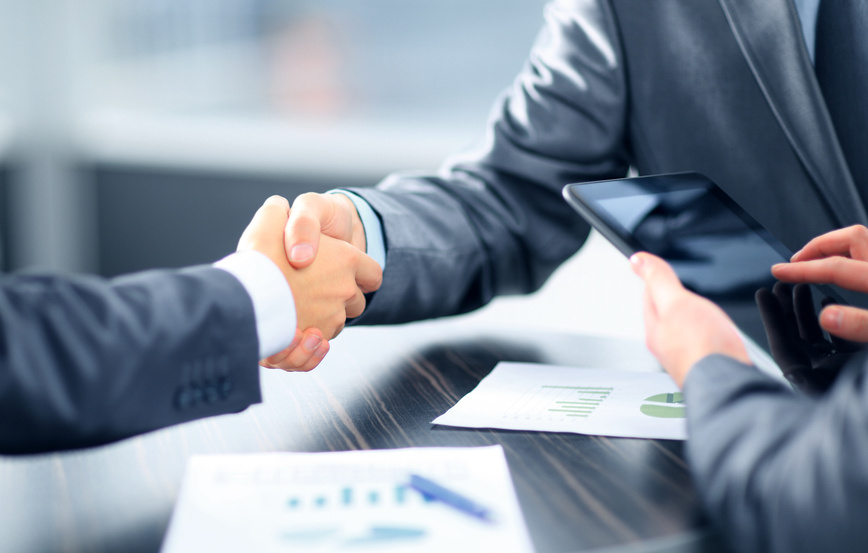 After 5 days of construction, 2 event days and another 2 dismantling days, we had plenty of opportunity to get to know Hamburg Messe as a location. Not only we as the supporting agency but also the involved partners and not to forget 1,700 guests were able to experience a very professional working team of Hamburg Messe. We felt that we had been well looked after and that the success of the event was also close to your heart. Therefore we would like to thank you and your great team. Hamburg may be the gateway to the world, but the fair is the figurehead of hospitality.
ANDREAS GRUNSZKY, Managing Director BEEFTEA group
With its unique business environment and its close links with Scandinavia and Great Britain, Hamburg is a highly attractive location for INTERGEO. The name of 'Hamburg' has a ring to it that is especially appealing to international visitors and exhibitors. In addition, the metropolis on the river Elbe is an ideal location for Arbeitsschutz Aktuell, as well. With its highly dynamic business environment, the attractive facilities for exhibitors, visitors and conference attendees, and a catchment area not only comprising northern Germany but also the Scandinavian countries, Hamburg offers plenty of potential with an above-average range of development options
Christoph Hinte, CEO HINTE Messe- und Ausstellungs-GmbH
Messe Frankfurt has been running the 'Nordstil – Hamburg Regional Order Days' twice a year since January 2014. Backed by our strong partnership with the team from Hamburg Messe und Congress GmbH, we are able to offer a successful order platform for more than 900 exhibitors and up to 21,000 visitors at this long-established site with a rich tradition. From a standing start Nordstil has therefore grown to become the largest guest event hosted by Hamburg Messe und Congress GmbH. Like Frankfurt am Main, the Hanseatic city boasts centrally located exhibition grounds with excellent transport connections. This factor is crucial to delivering a highly attractive and effective total package.
STEPHAN KURZAWSKI, Senior Vice-President Messe Frankfurt Exhibition GmbH
planetfair is the organiser of two yearly consumer shows which regularly take place at the fairgrounds of Hamburg Messe and Congress. The events are called "Hochzeitstage Hamburg" and "Hanse Golf". Both shows belong to the leading events in their respective industries in Northern Germany. We attribute part of the success of those events to the modern infrastructure of the fairgrounds as well as the excellent services provided by the Guest Events Team of Hamburg Messe und Congress. We also like the hall height and the lighting conditions throughout the fairgrounds. In our view Hamburg is a top destination for organisers that look to host events or trade shows due to the metropolitan region with the strong purchasing power of 4 million consumers.
INGO KLÖVER, Director planetfair GmbH + Co. KG
While there are many factors which contribute to a successfully organised event, the first and most important decision is always choosing the right location. Home to over 300 aerospace companies with an abundance of skill sets from the interior and supplier sub sectors, and easily accessible from around the world, Hamburg is considered to be at the heart of the civil aviation industry. Over the last 13 years Reed Exhibitions has established a prosperous relationship with the city's Messe, specifically with Aircraft Interiors Expo and since 2012 with World Travel Catering and Onboard Services Expo. The ease with which these large-scale international exhibitions are run is testament to the Messe's expert operational team and world-class facilities.
RICHARD MORTIMORE, CEO Reed Exhibitions UK
Tank Storage Germany 2015 was a great success and the move to Hamburg Messe und Congress fairground enabled the event to grow. Having set a new impressive record, we have firmly established our position as the leading event in the German bulk liquid storage industry. Our figures show an increase on the previous year, with both growth in number of visitors and exhibitors alike. The Hamburg Messe's central location and excel-lent infrastructure coupled with the expanding offering and industry relevant content, all were a contributing factor to this edition's success. The members of the HMC Guest Events team were highly professional and it was a pleasure to work with them.
LOURDA DERRY, Director Easyfairs UK
The GOLDEN CAMERA, Germany's leading TV and film award, has taken place at various venues, but returning to Hamburg was like coming home. The support and welcome we've received from this venue surpasses all we've seen previously and we truly appreciate the city's and operator HMC's support. This support and the excellent work of our expert planners enabled us and HMC to prove that exhibition halls can also be the perfect backdrop for a TV gala – one that gets national and international recognition.
JOCHEN BECKMANN, Publishing company director FUNKE Zeitschriften