HMC as implementation company for the German Garden at Floriade Expo 2022
Floriade Expo 2022 in Almere
From April 14 to October 9, 2022, the Floriade Expo will take place in Almere near Amsterdam. The Dutch Horticultural Expo is themed "Growing Green Cities" with the sub-themes "Green", "Food", "Health" and "Energy". Floriade Expo 2022 has set itself the goal of raising awareness of sustainability in cities worldwide and presenting various solutions. Therefore, the participating countries and institutions will set up gardens and pavilions on the 60-hectare Expo site.
The responsible Federal Ministry of Food and Agriculture (BMEL) has commissioned the Expo-experienced Hamburg Messe und Congress GmbH (HMC) with the planning, organization and implementation of the official German Garden at Floriade Expo 2022.
Official website German Garden
"Biotopia – Growing Community"
Within the framework of an EU-wide call for tenders, the consortium consisting of insglück Gesellschaft für Markeninszenierung mbH, gtp2 Architekten and studio grüngrau Landschaftsarchitektur GmbH was awarded the contract for the concept development, planning and realisation of the interior and exterior design of the German Garden.
The German Garden reflects a biotope that is constantly growing and developing. The guiding principle for this is the utopia of sustainable, healthy living in the cities of the future. With the motto "Biotopia - Growing Community", the German contribution invites people to think further, build further and grow further together.
The two-storey pavilion consists of an extraordinary architecture made of wooden profiles with a lush facade planting where the plants grow along the building front. Thus, the indoor and outdoor spaces merge into each other. The building wraps around the plot boundaries and encloses the atrium at the heart of the site.
With an exhibition area stretching of over 620 m² on two floors, the focus of the exhibition lies on the diverse German visions, perspectives, projects and innovations that deal with the cities of the future. In the individual exhibition rooms on the themes of "Green", "Food", "Health" and "Energy", exciting exhibits invite visitors to marvel and participate. It is shown how every individual can contribute to a greener future. The exhibition can also be experienced playfully with a smart bracelet. With the help of this bracelet, visitors can collect icons of the four sub-themes by activating exhibits and "liking" ideas. At the end of the exhibition, the collected icons of several visitors will be read out in the final exhibit, and a personal vision of the green city of the future will come to life. In addition, a culinary experience awaits visitors in the German Restaurant as well as a roof garden and a spacious atrium, which invite them to linger.
Christiane Krüger
Director
German Garden
Yan Yin Chan
Deputy Director
German Garden
Christina Gaats
Deputy Director
German Garden
Lena Appel
Assistant Director
German Garden
Ilaria Panzeri
Assistant Director
German Garden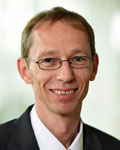 Frank Bumann
Press Officer
German Garden
If you have any questions about the German Garden at Floriade Expo 2022 feel free to contact us any time.
Former Expo-participations of HMC as implementation company:
2019: German Garden – Beijing, PR China
2017: German Pavillon – Astana, Kazakhstan
2016: German Garden – Antalya, Turkey
2012: German Pavillon – Yeosu, South Korea
2010: Hamburg House – Shanghai, PR China
2008: German Pavillon – Zaragoza, Spain