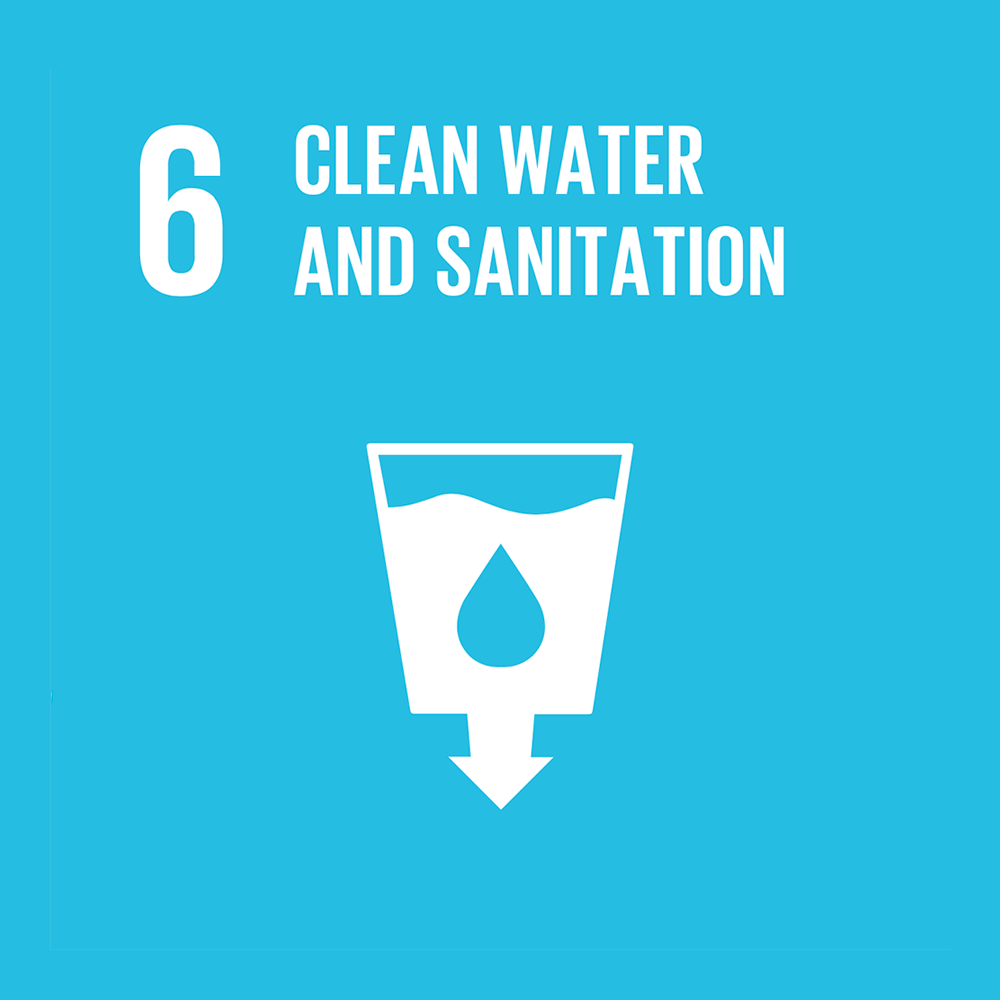 6 CLEAN WATER AND SANITATION
HMC has implemented a sophisticated cleaning concept throughout its facilities that undergoes periodic monitoring to determine where water consumption could be reduced further. Using eco-friendly cleaning agents to minimize pollution is a top priority.
CCH Division:
When Hall H of the CCH – Congress Center Hamburg was built, it received one of Europe's largest herbaceous plant rooftop gardens. This was done in part to reduce water consumption. Apart from the ecological value of roof greening, this project created an additional surface area for rainwater retention. The harvested rainwater is used to irrigate the adjacent 'Planten un Blomen' park. Throughout the CCH, water-saving fittings reduce the amount of water consumed, for example when flushing.